Infinity Wellness Dental and Cosmetic Center
At Infinity Wellness Centre, we provide a wide range of oral health care services to local and international patients, from routine check-ups and dental assessments  to Cosmetic Dental Makeovers, Dental Implants and many other procedures.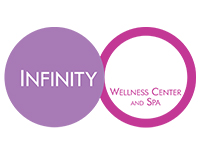 About
At Infinity  Dentistry, each member of our professional dentistry team is chosen by Dr.Bautista based upon his or her credentials, chair-side demeanor, and passion for providing the finest in personalized dental care.
From our front desk staff to our dental assistants and hygienists, every member of our  dentistry team is dedicated to ensuring the total comfort and satisfaction of each of our patients. If you have any questions regarding your scheduled procedures or your insurance, please ask any member of our staff.
Patients visit us for a routine examination and cleaning, or for more advanced restorative dentistry treatments such as crowns or gum recontouring, they can rest assured that they will receive the most thorough care available from our friendly and knowledgeable team.
Aside from Dental Services we offer Medical Cosmetic Procedures plus Relax ,Rejuvenate and be Healthy Enjoy our spa services Massage.  
Certifications

Member - Philippine Dental Association
Member - Makati Dental Society
Associate Member - Philippine Association of Esthetic Dentistry
Member - Academie of Orthodontics
Certificate of Cosmetic Dentistry - University of the Philippines in Manila
Certificate in Dental Implants - Warantec and Osseointegration, Inc.

Additional Services

Free Consultation
Free Drinks/Beverages
Free Hotel Booking Assistance
Free Tour Assistance
Free Airport Pickup

Hours of operation

| | | | |
| --- | --- | --- | --- |
| Monday | 09:00 | - | 19:00 |
| Tuesday | 09:00 | - | 19:00 |
| Wednesday | 09:00 | - | 19:00 |
| Thursday | 09:00 | - | 19:00 |
| Friday | 09:00 | - | 19:00 |
| Saturday | 09:00 | - | 19:00 |

Additional Notes

Sunday & Public Holidays: by appointment

Accepted Payment Methods

Cash
Diner's Club
MasterCard
Visa
Reviews
Please leave a review if you have received treatments at this clinic. Your feedback is valuable to others seeking the same or similar procedures.
Write a Review
Doctors
Neil Bautista
DDM
Languages spoken
Filipino, English
Education
Doctor of Dental Medicine
Jovie Salumbines
DDM
Education
Doctor of Dental Medicine
Procedures & Prices
The procedures and prices information has been provided by the clinic. Using the quote request button please submit a request for a fast quote if you are familiar with your needs. 
If you would like DTS to manage your quote request please use this form. 
Request a Detailed Quote from DTS
Aesthetic Dentistry I
Regular Teeth Cleaning
USD $ 17-30
Details
Laser Teeth Whitening
USD $ 555
Details
Teeth Whitening, take home kit
USD $ 222
Details
Composite Filling
USD $ 17
Details
Extraction (simple)
USD $ 22-50
Details
Extraction (impacted)
USD $ 112-333
Details
Inlay/Onlay
USD $ 266-350
Details
Aesthetic Dentistry II
Porcelain Fused to Metal Crown
USD $ 155
Details
Zirconia Crown
USD $ 888
Details
Porcelain Veneer
USD $ 270
One week Details
Zirconia Veneer
USD $ 250
Details
Composite Veneer
USD $ 44
Details
Temporary Crown
USD $ 10
Details
Braces
Dentures
Partial Denture, Acrylic Frame
USD $ 111-444
Details
Partial Denture, Metal Frame
USD $ 166-400
Details
Partial Denture, Flexible Frame
USD $ 400
Details
Diagnostics
Initial Examination/Consultation
USD $ 5
Details
Single X-Ray (bitewing or periapical)
USD $ 5
Details
Panoramic X-Rays
USD $ 20
Details
CT Scan/3D X-ray
USD $ 25
Details
Other Procedures
Derma dna Spa Services
USD $ 0
Details
Root Canal Treatment
Root canal treatment
USD $ 266
Details
Clinic Guarantees and Warranties: Please contact the clinic for exact details.
Clinic Map
1174 G/F Piedra Building, Chino Roces Avenue, Makati City 1231