Find a Dental Clinic

Make your appointment online

Refine Your Search
Other cities in Vietnam
Procedures & Services
Popular treatments in Vietnam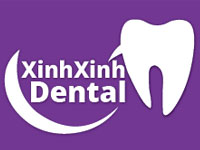 Nha Khoa Xinh Xinh
173-175 Nguyen Thai Hoc St, Pham Ngu Lao Ward, District 1, Ho Chi Minh City, 700000, Vietnam
Xinh Xinh Dental Clinic is located in the heart of Ho Chi Minh City's famous District 1.  We are dedicated to delivering the best possible patient experience that would include exceptional service in a calm and comfortable environment. The clinic uses the latest dental technologies from around the world and our doctors have received the best training available, including stints studying and practicing overseas. And Xinh Xinh Dental Clinic has the Apollo teeth whitening system. 

About
We are honored you have chosen our office for your family's general and cosmetic dentistry needs. Dr Thanh Hai and our team are dedicated to delivering the very best patient experience possible with exceptional service, a relaxing and tranquil office atmosphere, and treatment using highly advanced dental technology.
Our adult and children's dental care services make Xinh Xinh Dental convenient for families who want to consolidate dental care to one provider. From age 2 to older, we offer comprehensive oral healthcare for every member of the family!
Services
The look of your teeth is just as important as your health. We aim to preserve and enhance our patients' smiles through routine examinations, detailed cleanings and teeth whitening services that can take years of stains off the enamel in just one session. Have a chipped or broken tooth? porcelain crowns allow us to repair your teeth in 3 times. We can even help permanently restore the smiles of patients who have suffered severe tooth decay or tooth loss using prosthetic dental implants that offer the look and function of natural teeth.
Our office has modern equipment that ensures your visit is both fast and efficient. Intra-oral cameras allow our patients to become more involved in the exam and treatment process, providing an in-depth view of the teeth and gums in real time. We also help preserve your time and safety by using digital x-rays, which are faster and use 90 percent less radiation than older film x-rays.
In addition to General Dentistry and Cosmetic Dentistry, we also provide:
Periodontal services (for gum disease),
Endodontic services (root canal therapy),
Denture services and Implant Crowns.
Our team emphasizes comprehensive quality care and preventive dentistry in a caring environment.
Patient Comfort
Our number one priority is our patient's comfort and well-being. We are experts when it comes to pain management and in-office sedation, and we aim to ensure that no patient experiences discomfort during any dental visit. Our comfort management tools are designed to prevent pain and relieve treatment anxieties so that you will be just as comfortable during a filling or root canal as you are during an exam and cleaning.
If you are looking for a general or cosmetic dentist in District 1 area, give us a call today. We know you will feel right at home in our office, and we look forward to helping you achieve and maintain the smile you've always dreamed of!
We have a warm inviting reception area and our friendly and competent staff is dedicated to patient comfort and quality care. We provide the best and latest in dental technology and treatment options. We provide gentle, family-oriented dental care to the adults and children of this community. We utilize the best equipment available to dentists.

We look forward to welcoming you to our beautiful dental office in District 1. 
Certifications

Member of the International Congress of Oral Implantologists (ICOI)
Member of the International Congress of Implantologists (ITI)
Attended and successfully completed the continuing education course at Harvard School

Additional Services

Free Consultation services
Free Wi-Fi

Hours of Operation

| | | | |
| --- | --- | --- | --- |
| Monday | 08:00 | - | 20:00 |
| Tuesday | 08:00 | - | 20:00 |
| Wednesday | 08:00 | - | 20:00 |
| Thursday | 08:00 | - | 20:00 |
| Friday | 08:00 | - | 20:00 |
| Saturday | 08:00 | - | 20:00 |
| Sunday | 08:00 | - | 17:00 |

Additional Notes

 

Accepted Payment Methods

Cash
MasterCard
Visa
American Express 
Review
Please leave a review if you have received treatments at this clinic. Your feedback is valuable to others seeking the same or similar procedures.
Doctors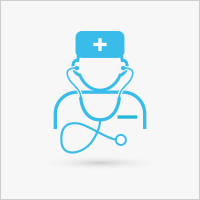 Tran Thanh Hai Dentis Surgeon
Language:
English
Education:
Graduated from Ho Chi Minh City Medical and Pharmaceutical University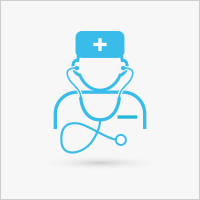 Nguyen Tan Thuc Dr.
Language:
English, Vietnamese
Education:
Graduated from Ho Chi Minh City Medical and Pharmaceutical University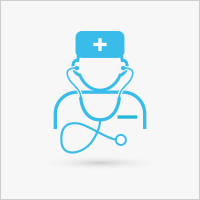 Pham Tan Cuong Doctor
Language:
English, Vietnamese
Education:
Graduated from Ho Chi Minh City Medical and Pharmaceutical University
Procedures & Prices
The procedures and prices information has been provided by the clinic. Using the quote request button please submit a request for a fast quote if you are familiar with your needs.
If you would like DTS to manage your quote request please use this form.
Procedure
Price
Duration
Aesthetic Dentistry I
Cleaning + Polishing
VND ₫ 200,000 - 350,000
Details
Air Polishing
VND ₫ 100,000
Details
Whitening or bleaching (laser)
VND ₫ 2,000,000
Details
Filling
VND ₫ 250,000 - 450,000
Details
Take out or Extraction
VND ₫ 450,000
Details
Wisdom Tooth
VND ₫ 650,000 - 1,500,000
Details
Attachment
Single
VND ₫ 1,200,000 - 1,500,000
Details
Complex
VND ₫ 2,500,000
Details
Dentures
Stayplate or Remove denture
VND ₫ 350,000 - 450,000
Details
Stayplate or Remove denture or Porcelaine
VND ₫ 650,000 - 850,000
Details
Metal Frame or Titanium Frame
VND ₫ 1,500,000 - 3,500,000
Details
Porcelaine with Frame Inside
VND ₫ 1,200,000
Details
Ziconia's Porcelaine
VND ₫ 5,000,000
Details
Implant Dentistry
Implant
VND ₫ 17,860,000 - 31,300,000
Details
Other Procedures
BIOSOFT
VND ₫ 1,500,000 - 3,500,000
Details
Orthodontis
VND ₫ Depends on cases
Details
Root Canal Treatment
Root canal
VND ₫ 850,000 - 1,500,000
Details
Periodontal Treatment
VND ₫ 100,000 - 150,000
Details
Clinic Guarantees and Warranties: Please contact the clinic for exact details.